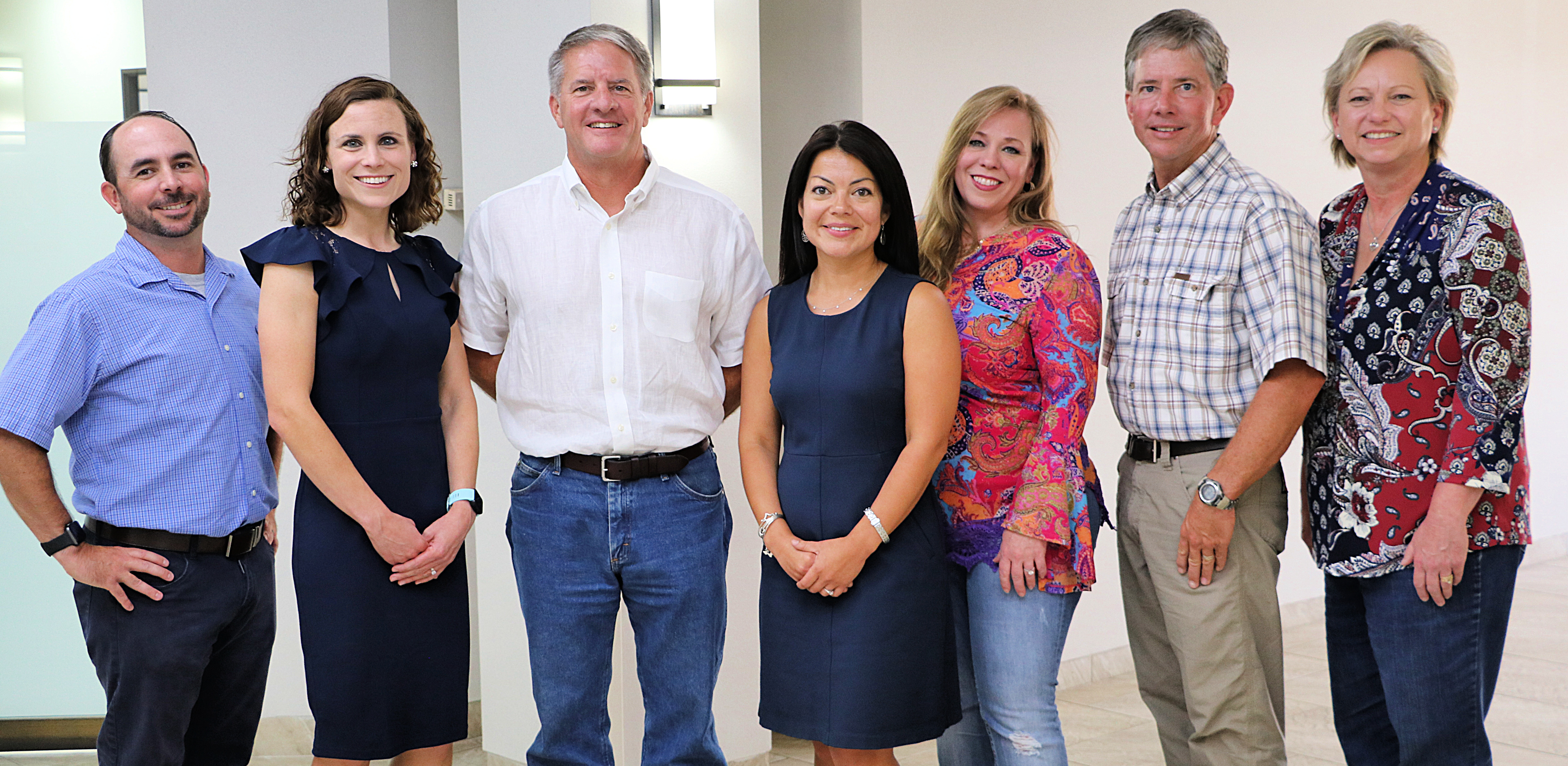 Steve Griffith
Steve Griffith joined RTC in 1992 as a Texas marketing cost analyst. In 1994 he became the Operations Manager and in 2003 Steve acquired the company. Steve enjoys an entrepreneurial spirit having founded multiple companies including Abbey Printing and Office Supply (Austin), Outback Pets (Austin), Premier Genetics (Dripping Springs), GriPac Enterprises (Austin), RTC Construction (Waco), PDP Mile 4 (McAllen), RTC Ventures (Waco) and Spring Lake Ranch (Waco).
Steve married his high school sweetheart, Melinda, shortly after graduating in 1981. They have two daughters that reside in Waco.
Steve graduated Cum Laude from the business school at the University of Texas in Austin.
Steve and his wife are now focused on living their lives centered around giving back. They founded Lifeway Foundation and Lifeway Haven -  http://lifewayhaven.org/   "God has blessed us in so many ways – it's our blessing to pay it forward."
To contact Steve Griffith please email [email protected] or call 254.399.0333.
Isabel Weeden, CPA
Isabel (Bell) Weeden joined RTC in 2019 and is the Chief Operating Officer.
Bell has over 20 years of experience in finance and accounting. Prior to joining RTC, Bell was the Associate Vice Chancellor at TSTC, a technical college in Texas. In this role she managed the statewide budget, legislative finance reporting, and the Business Analytics department. She has also served in public accounting, private banking and investment management.
Bell has a bachelor's degree in accounting from Tarleton State University and is a Certified Public Accountant. She is passionate about creating effective solutions for clients via the application of holistic data management. She is well versed in Excel, Tableau, and Power BI.
At home in Waco, Texas, Bell is a recent empty nester and enjoys concerts and dancing with her husband and spending time with her four children, new daughter in law, and grand dogs.
To contact Isabel Weeden please email [email protected] or call 254.399.0333.
Kirk Landon
Kirk Landon joined the RTC team in 2008.  Kirk is a CPA.  He began his career with Ernst & Young in Dallas.  He left to become CFO of a sporting goods manufacturer.  From there, he answered the entrepreneurial calling as a homebuilder, before seizing the opportunity with RTC.
Outside of work, Kirk enjoys spending time with his family.  This time often includes coaching/watching sports and being on the lake.  He has volunteered with Midway Little League, serving on the board for 10 years.  He has also volunteered with the Cattle Baron's Ball to help raise funds for the American Cancer Society for many years.
Kirk graduated from Baylor University .  He is a member of the AICPA and the Texas Society of CPAs.  He is also a member of the Petroleum Accountants Society of Houston, which is part of COPAS.
To contact Kirk please email [email protected] or call 254.399.0333.
Erin Brown
Texas Tax Incentives Manager
Erin Brown joined RTC in 2013 and serves as a Severance Tax Manager focused on the state of Texas. In this role, Erin oversees all aspects of oil and gas severance tax recovery, including but not limited to the high cost gas incentive, low producing/marginal well incentive and two-year inactive exemption.
Erin holds a Master of Accountancy and BSBA from Auburn University.  Prior to joining RTC, Erin spent four years in public accounting and two years in financial reporting.
Erin is originally from Nashville, TN but now considers central Texas home.  Erin enjoys spending time with family and friends, running, and cheering on the Auburn Tigers and Baylor Bears.  Erin is a past board member of the Junior League of Waco and enjoys giving back to the local community.
To contact Erin please email [email protected] or call 254.399.0333.
Shawn Brown
Shawn Brown joined RTC in 2022 and serves as the Marketing Cost Manager. In this role, Shawn oversees the marketing cost deductions for clients.
Shawn holds a Bachelors of Accountancy from Baylor University.
To contact Shawn please email [email protected] or call 254.399.0333.
Michelle Elsenburg
Michele Elsenburg is the Office and Claims Administrator for RTC, and has been with the firm for 19 years. In this role she acts as a liaison between clients, their purchasers, and various state agencies by monitoring claims and providing support to ensure consistent progress and complete, proper payment.
Michele holds a degree in Office and Business Administration from McLennan Community College, and has over 25 years of experience in financial services. Her tenure includes banking and loan administration, records and database management, customer care and claims administration, and problem resolution.
In the 19 years Michele has been with RTC she has enjoyed all aspects of providing excellent customer service. Consistently assisting clients with claim status, questions, reconciliations and issues, she values ensuring the claim process is as seamless as possible for clients.
To contact Michelle please email [email protected] or call 254.399.0333
Yvonne Anz
Yvonne Anz provides administrative support to all team members through a variety of tasks related to data mining, file management, spreadsheet manipulation, and general clerical duties.  Yvonne possesses strong organizational skills and is able to multi-task while being detail-oriented and meticulous.  She is a former high school computer teacher (31 years) who is Microsoft Office Specialist Certified in both Excel and Word.  Yvonne holds a Bachelor of Science Degree in Secondary Education from the University of Mary Hardin-Baylor.
Tell us about your operation